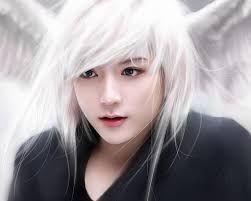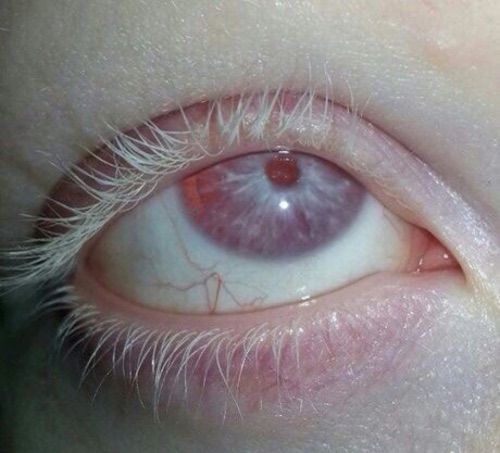 Name:
Yuki "Snow" Takayama
Deed Name:
Dances in the Streets
Apparent Age:
Late teens, early twenties
Height:
5'4"
Build:
petite but wiry
Hair Color:
white
Eye Color:
reddish-pink
Breed:
Metis
Tribe:
Bone Gnawer
Camp:
none yet
Auspice:
Galliard
Rank:
Cliath
Pack:
Neighborhood Watch
Physical Appearance/Distinguishing Characteristics:
Snow is a scrappy little guy, almost androgynous in his looks, and either "pretty" or "cute" depending on your opinion. He can even manage "sexy" on a good day, after a bath. His Albinism means he has white hair, pale skin, and no pigment in his eyes which makes them appear red or pink. He wears whatever he can find that fits from shelters and other hand me downs. His hair usually grows out past his shoulders, but he'll put it in a ponytail to get it out of his face. He wears crummy sunglasses and hoods to protect himself from the sun.
He smells of dust and cardboard, but otherwise he's fairly well washed for a Bone Gnawer. He showers as frequently as he's able.
Obvious Merits/Flaws:
ADD, Gullible, Mixed Morph, Albinism, Cursed (he's too adorable to be taken seriously)
Common Knowledge:
Snow used to be homeless and typically makes money by putting on street performances of puppet shows, singing, and dancing. He's originally from Minneapolis but came to Newberry Glen because his sept alpha kicked him out of town, ostensibly for attracting too much police attention. His
Rite of Passage story
is no secret.
Most people are inclined to think he's cute but not especially bright or dangerous. Other Garou frequently treat him as a cub, and even other cubs treat him like a child. He is perpetually underestimated, and to his great embarrassment always seems to do things that make him seem extra "cute", like having his tail pop out in Homid when he's extra stressed or emotional. Even in Crinos form he's perceived as fluffy and huggable— well, to anyone who doesn't suffer from Delirium, anyway.
Renown:
[List at least 1 Deed for each Dot of Renown you have]
Wisdom for his very effective distraction during his rite of passage
Glory for defeating three Fomori on his own
Glory for telling the tale of his and his fellow cubs' Rite of Passage
Rumors:
He left his hometown not because of human legal troubles, but because he was veering too close to breaking the Litany by pursuing a relationship with another Garou
His deed name almost included the word "Naked" but the spirits took pity on him
He's only like, 13, but in Metis years that's around 21
Character Theme Song(s):
"Can't Fight the Moonlight"
by LeAnn Rimes
"We Will Meet Again"
by Vast
"Demons"
by Imagine Dragons
"Bird Set Free"
by Sia
"Smile"
by Charlie Chaplin (covered by Josh Groban