A few notes I've wanted to add in things I've noticed from being gone for a few weeks. Namely: Pacing!
The Nature of the Game
Newberry Glen was always intended to be a
slower paced game
. This was, in part, because I didn't intend it to explode like it has, but mostly for collective sanity and to involve players who struggle to stay involved in faster paced games. Just because we have super active players does not mean the nature of the game has changed. <3 In honesty, there is very little that can be done to address pacing that benefits slow posters. If people have ideas, I'm open to them, but by and large, y'all are a respectful bunch, so respect everyone's posting speed.
Shotgunning
Fortunately, I haven't seen this come up much in this game, but it still always bears mentioning. Shotgunning is outlined in the
rules
. I've seen the occasional quick post to respond to a pointed comment, which I'm generally okay with, but if you've posted twice and another party in the scene hasn't posted at all, please DO NOT respond again until a) they post, or b) you have their consent to do so.
Communication
THIS IS THE CENTER OF ALL THINGS. Don't hesitate to talk to each other OOC, guys. PMing and OOC comments can be terrifying, sure, but PLEASE don't hesitate to use them in instances to ensure scene progression.
Examples:
Stalled Scene - If a player hasn't responded to a scene (and you see them posting in other scenes), bump the scene by posting "bump" or "poke" or something in the thread, OR PM the player to make sure they're even available to respond, and aren't waiting on something.
24 Hour Rule - If you're in a group scene and a player hasn't responded within 24 hours, you can proceed around them. However, if they request you wait for them to post, please do that instead.
Communicating Schedule - If you know you're not going to be around and don't mind people posting around you, please communicate as much in PM or OOC notes in the scene.
Missed Scene - If it's been a while and a scene hasn't been tagged, please PM the player/staff member to bring it to their attention.
Preferred Scene Pace - If you know you'll be slow posting for a while, or feel like a rapidfire scene, let people know and ask for their cooperation. Just notes like "this is time sensitive, so please prioritize replies as best you can" or "hey I won't be around much this week but still really want to be involved in this scene, so please keep me in the rotation"
Availability - We've got a whole damn forum for comings & goings. If your scene hasn't been tagged, check their Availability to see if there's a reason for it, and be accommodating! And if you know you're going to be a) scarce for a while, or b) super bored and wanting high activity, feel ree to use your own Availability thread to communicate as much!
The vast majority of pacing issues could be averted (or at least improved) by open communication through players.
I am willing to communicate on your behalf.
I understand anxiety or RL craziness may prevent people from sending PMs, so if you're not willing/able to post updated availability/pacing requests/PM bumps/etc., don't hesitate to reach out to me (or a totem) to do it for you.
Consideration
A lot of people post on different schedules. Some like to accomplish something new every day, some like to log in a few times in a week. Please be careful not to cut people out.
- If you want to advance on a plot, but one scene's mid-investigation? Shoot a PM to the other players that basically says "hey, anyone mind if I start a thread to do X?"
- Worried an investigation has fallen through the cracks? PM to see if people want to brainstorm what to do next.
- Pack recruitment going slow? PM to confirm interest and see how to expedite things.
Talk to each other! It'll help bunches! Make sure everyone is involved. As a person with very sparse time to dedicate time to game right now, I feel this to my cooooore.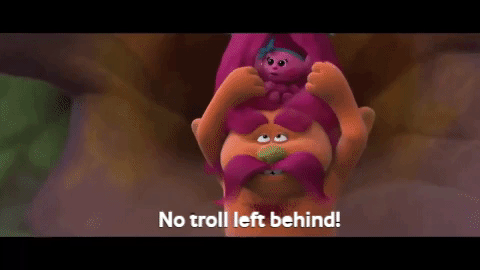 New Players
Now one of the concerns I've heard has been a matter of not scaring off new players with OOC delays. The way we've set things up, I hope that won't become an actual problem. Especially for everyone that wil want to meet Mouse or Rose while I'm MIA. ˆ.ˆ;
As addressed in the
New Player FAQ
, once your PC is approved, you can play ANYWHERE. The exception to this is if there's something about your character or intro that would jeopardize your acceptance to the sept. If this is a thing for your character, staff will likely give you a heads up before going in, and all it means is that you shouldn't start new scenes ON SEPT. In town or anywhere else is still fine. But either way, new characters don't have to wait on their intro scene before playing elsewhere.
So if your intro is taking too long? Or you see an intro lagging? Start new scenes! If you're worried a player doesn't feel welcome, WELCOME THEM! PM them and ask for scenes, or compliment their profile, or any number of things to get the welcome wagon goin'.
You're a great group, and amazing at welcoming people. So do the thing.
In Conclusion
- This was intended as a slower paced game, y'all are just nuts <3
- Don't shotgun
- Communicate with each other if activity levels impact scenes
- Careful not to exclude slower posters
- Welcome new players OOC and/or with extra scenes
Please reply to this post so I know you read it all!